$1.00 - 2 Days
Monthly: $29.95 - 30 Days
Trial: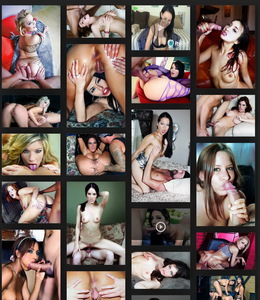 When you want to watch hot porn but you don't know exactly what you want to watch, then you need an All Porn Sites Pass. For very little money, you can access over 12k of movies, and loads of galleries, plus a heap of bonus feeds and sites all under one roof. You find everything from Step-sex to Japanese babes here, from softcore to hard, vanilla to fetish and the updates keep coming in. It's easy to use and you can download and stream
Ratings
| | | | |
| --- | --- | --- | --- |
| Exclusivity | | Quantity | |
| Updates | | Features | |
| Quality | | Navigation | |
| Downloadable | | Design | |
| Speed | | Price | |
Details
Review Date:
by

Luke Preston

Category:
Hardcore | All Access
Trial Price:
$1.00 - 2 Days, Recurs at $39.95 per month
Monthly Price:
$29.95 - 30 Days
3 Month Price:
$59.95 - 3 Months
Yearly Price:
$119.40 - Yearly
Cross Sales:
1, prechecked
Billing Type:
Credit Card,Online Check
Pictures:
13400 Picture Sets w/ 40 Pictures Per Set
Hi-Res Pictures Screen Captures Zip Files
Movies:
12300 Movies At Around 20 Minutes Each
Movie Downloads:
Full Movie & Movie Clips
Formats:
FLV (Flash Video 670 x 430 800 Kbps)
MP4 (Mpeg Video 768 x 432 1500 Kbps)
MP4 (Mpeg Video 1920 x 1080 5000 Kbps)
WMV (Windows Media 1280 x 720 2100 Kbps)
WMV (Windows Media 384 x 216 300 Kbps)

Delivery:
Streaming Downloadable
Bonus Sites:
69 Sites Multi Access Network
Full Review
To be honest, it's hard to know where to start with this network. Perhaps some basic figures and then some interesting details: There are 69 sites included (and a further 19 gay ones), there are over 12,000 movies (not all exclusive) and over 13,000 galleries, 108 bonus sites (feeds) and a further 263 bonus videos (more feeds!) and updates are coming in just about every day. You've got a model index with each site holding its own number of hot chicks and a few links to chat sites and extras if you want to buy some pore porn.

As for the genres and what's covered, well, some sites speak for themselves in their titles: Adorable Legs, Anal Fuck Thrills, Asian Sex Queens, Bad Lesbian Girls, Bare Foot Fuckers, BBW Hunter and Big Breast Sex - and that's only on page one of nine pages of Networked sites that you've got to choose from. You will also find some tranny sex, step-daughter action, Teens Love To Fuck for your 18+ teens, then groups, gangbangs, solo girls, threesomes, some bi-sex and grannies, hairy pussy, Hardcore Fatties, Big Cocks Porn, blow jobs, Japanese girls and ebony babes. I reckon you're getting the picture by now.

Now then, not all of this content is exclusive, in fact I am not sure if any is, but there is certainly a lot of it. Some movies are shared around the sites and I found I had to browse by site, if I used these drop-down of site names in the menu (very handy) and headed to All Pornsites Pass itself, I didn't find any videos other than a few sample ones; so the gathered-together final count of content may be a bit behind the times now, as updates come in. But, find a site and then browse the sample shots and click through to the viewing pages which are well set out.

Older movies won't be HD, and may not have the same viewing options, but on the fully up to date pages you find: full length streams, parts of movies to take (clips) and also full scene files. Downloads in WMV up too 720p, and some in Mp4 up to 1,920 x 1,080 HD, with other mobile version available. The choice of clips is a good thing as you can start the stream from any of those places, or just take a clip of a movie to test it out; downloads were nice and fast.

Movies also come with some galleries, usually digital stills but some might be decent quality screencaps and these are on the same page so they are easy to find. Numbers per set vary, but around 50 to 100 + would be a rough average (very rough!) and the quality is fine here too. You can take galleries in zip files or watch them online one at a time with good navigation tools.

Actually, navigation is easy throughout the network. Sites open straight away in the same page and there are numbered index pages. A basic search box helps, though an advanced search option would have been nice. You can make comments and rate scenes, you can leave feedback on the sites and there is a way to save your favourite scenes too.

As if you needed them, there are then the feed sites listed as either bonus sites or bonus scenes and these also cover a wide variety of niches, so there's going to be something for everyone. But it's the price that really got me. There's a trial offer but it recurs at a high price, the monthly one is good for so much content and the longer-term memberships are amazing value when you consider there is content from over 5,000 DVD here and, basically, over 100 sites and all the feeds.
Quality
Quality varies according to the age of the videos and some are at 480p only while others are now up to 1080p; I'd say a decent DVD quality was the mid-range and that's fine. The images are clear and collectable, the videos are fine; generally studio made and DVD release standard and the quality is not really an issue.
Content
You've got just about every porn niche covered at All Pornsites Pass and each site is made up of DVD scenes or non-exclusive videos, with maybe some commissioned for the network. There are 12k + of movies and 14k + of galleries, and all the bonuses, videos stream and download, and there are frequent updates.
Pros
You get excellent value for money with this pass and everything that goes with it. It's a great place for when you want something but you're not sure what; you will be inspired by some of the titles and then find a good collection of scenes on that niche. It's easy to navigate and, though it's a template design, it works fine.
Cons
There was no advanced search engine and I didn't find a way to list all the movies in one place, or all the galleries, so you have to navigate by site. A bit more info on models and scenes would be good too. There is a cross sale on the join page already checked to watch out for.
Pricing & Bonus
There's a trial offer here that recurs at a very high price; you are better off with a longer term option as there's so much to check out and updates keep coming in; on-going member phis will be worth it. Watch the cross sale on the sign-up page, but otherwise, sign-up is simple.
Conclusion
You get the lot with an All Pornsites Pass; from teens to grannies, from USA white chicks to Asians and Japanese girls, from DVD quality to HD and each day something new turns up to keep you hard and happy. Take a longer-term membership to get tie to see the massive collection of hardcore that's available with over 100 sites at your disposal.