Free
- 1 Days
Monthly:
$29.95
$14.95
- 30 Days
Trial: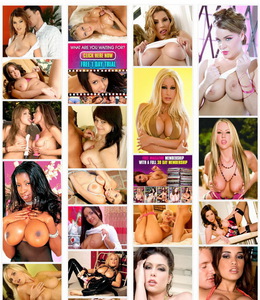 Naturally big-boobed girls in an unnaturally big site, that just about sums up D Cup. This Swank site comes along with its own big tit movies, horny porn stars, hardcore sex and downloadable videos. It also gives you galleries to collect, plus DVDs to view, online magazines and 19 bonus sites, plus some extras if you stay around for a while. Mainly, though, we're looking at top-heavy beauties.
Ratings
| | | | |
| --- | --- | --- | --- |
| Exclusivity | | Quantity | |
| Updates | | Features | |
| Quality | | Navigation | |
| Downloadable | | Design | |
| Speed | | Price | |
Details
Review Date:
by

Luke Preston

Category:
Big Tits | Hardcore
Trial Price:
Free - 1 Days, Recurs at $29.95 per month
Monthly Price:

$29.95

our exclusive price: $14.95 - 30 Days
Cross Sales:
No Cross Sales
Billing Type:
Credit Card
Pictures:
1088 Picture Sets w/ 70 Pictures Per Set
Hi-Res Pictures Screen Captures Zip Files
Movies:
448 Movies At Around 20 Minutes Each
Movie Downloads:
Full Movie
Formats:
FLV (Flash Video 640 x 480 1100 Kbps)
MP4 (Mpeg Video 1920 x 1080 2500 Kbps)
MP4 (Mpeg Video 720 x 480 2000 Kbps)
WMV (Windows Media 720 x 480 4000 Kbps)

Delivery:
Streaming
Bonus Sites:
19 Sites Multi Access Network
Full Review
I looked at the tour of D Cup and saw a wall of photos and not a lot of info, but once inside, I found loads of both and more. The site is set up on an old-ish template system which has lots of things built into it, but we'll get to all that. I was met with a wall of video samples when I first arrived; a bevvy of beauties fingering themselves, sucking dicks and playing with their boobs. Ah ah! The big tits, that's what we came in for. The videos didn't immediately stand out as being particularly tit-play to tit-wank, and some of the babes weren't that bouncy up top, but they were all up for some kind of sex.

The videos, and there were 488 of them, were a mix of hardcore and solos with girls who were natural in the boob department. This means you're going to find some hardcore cock sucking and pussy play, fucking and also a certain amount of tit play and boob wanks etc., but you will also find girls exploring their bodies, using toys and getting off on their own. It's a neat mix of content, with enough big titty models to live up to the site's title.

Find a movie from the index pages, and you come to the viewing choices. Much of what I saw here was at 480p and looked kind of middle of the road quality-wise. I did find some HD movies, and there were WMV and Mp4 options for streams and downloading, with streams also running in Flash. Again, it all looked a bit old-fashioned, but it all worked. Movies are around 20 minutes in length, and there were no restrictions. You can also check out the 40 DVDs, though they may not all be exactly on the bit titty theme.

Head to the photo sets and find 1088 of them with various numbers of pics per set. Here's where the boob fans among us will want to settle down. Browse through, find the biggest babes and then take a few images of them, or a whole image set in a zip file if you want. The quality is fine, and images are decent sizes. You can also view screen caps with the movies if you want to and you'll find the link back on those viewing pages. Galleries are easy to browse through, and I had no hassles there.

Then I went on to check my other bonuses. There's a set-up where, if you stay for longer than certain amounts of days, you get to access more and more feed sites, and there are loads of them. Meanwhile, you've also got 19 bonus sites to check out, with various titles such as Gent, Gallery Magazine, Just 18, and Swank. You may have heard of some of them; Swank is a large magazine arrangement with all these sites and various print magazines, many of which you can find online with your membership, for free. The site, Swank Pass, that you can also access holds 5,593 videos today but as it, the other sites sand D Cup update regularly, that number is growing.

That's a great set of bonuses on top of what are decent quality porn flicks, with many of them featuring girls with big tits. It's simple really; if you like big boobs and hardcore, pornstars, variety excellent value and loads of bonuses, then join D Cup and your cup will runneth over.
Quality
I found many videos at a midrange quality, 480p, but which looked fine to stream and when downloaded; some of the content felt a bit old, so not HD, though there were some HD movies. The site has an old-fashioned design, which I liked, and had lots of extra features and functions. The images were big and clear and quality was okay throughout.
Content
Weekly updates were coming into the video section, and there were 448 movies of around 20 minutes with streams and downloads. There were 1,088 galleries with an average 70 pics each, 688 models in the index, 40 full-length DVDs to play and 20 sites are included in your package in total. Oh, and there are also magazines.
Pros
You get a lot of your cash at D Cup. Once a magazine on the shelves, it's now online and offering everything you had in the mag, and more. It's loaded with extras and bonuses, interactive functions for members, and other neat stuff, and it updates each week. The prices are good and you're getting 20 sites in one place.
Cons
Not all of the content is what I'd call 100% big boob. Some of it may be non-exclusive, and not much is yet in HD. There is a cross sale on the join page to watch out for.
Pricing & Bonus
The prices are good and if you want a taster you can take a free, but limited trial. (Watch out for recurring fees though.) The monthly discount option at $14.95 is low for such a large network. 20 sites, bonus DVDs and masses of online mags, excellent bonuses!
Conclusion
D Cup will appeal to those who like their porn stars racked up to, in the main. It's a bit of a mix, the quality is DVD standard, and some video are HD, updates are regular, the porn is all there, and hardcore and there are masses of bonuses. It's a network pass really, with a very famous magazine, Swank, behind it. Well worth a sign-up if you ask me.