N/A
Monthly:

$29.95

$19.95 - 30 Days
Trial: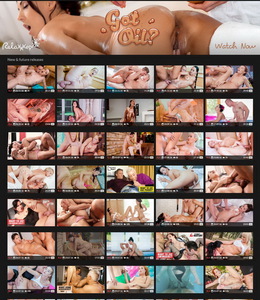 Here's something perfect for when you want to chill. We all need to relax from time to time and what better way than in the company of gorgeous European girls in slow and sensual massage movies. They soon lead to hardcore with hunky guys and willing women, sometimes there are two girls together and the content here at Relaxxxed is exclusive, and updates are happening. You will find HD downloads, streams, galleries and 42 bonus sites.
Ratings
| | | | |
| --- | --- | --- | --- |
| Exclusivity | | Quantity | |
| Updates | | Features | |
| Quality | | Navigation | |
| Downloadable | | Design | |
| Speed | | Price | |
Details
Review Date:
by

Luke Preston

Category:
Hardcore | All Access
Trial Price:
N/A
Monthly Price:

$29.95

our exclusive price: $19.95 - 30 Days
3 Month Price:
$69.95 - 3 Months
Yearly Price:
$149.95 - Yearly
Cross Sales:
1, prechecked
Billing Type:
Credit Card,Pay-Pal
Pictures:
127 Picture Sets w/ 80 Pictures Per Set
Hi-Res Pictures Zip Files
Movies:
127 Movies At Around 20 Minutes Each
Movie Downloads:
Full Movie
Formats:
MP4 (Mpeg Video 1920 x 1080 12000 Kbps)
MP4 (Mpeg Video 1280 x 720 6000 Kbps)
MP4 (Mpeg Video 480 x 640 3000 Kbps)
MP4 (Mpeg Video 240 x 428 700 Kbps)

Delivery:
Streaming Downloadable
Bonus Sites:
42 Sites Multi Access Network
Latest Review Update
May 15, 2018
Relaxxxed is a raunchy massage site with 127 vids in HD, and its content is all exclusive. Every scene comes with its own high-resolution photo galleries, and they are still updating on a regular basis. Membership now costs only $19.95 a month instead of the usual $24.95, and it includes the added bonus of full access to the PornDoe network. This network has now grown to 42 sites, and just 2 of these are Bums Bus and Chicas Loca.
Full Review
There's very little better than a long, slow massage and girls need to chill out and relax as much as guys and what better way to do that than to book in for a rub down. The girls (who are all drop-dead gorgeous) come along to the massage room where they find a calming masseur waiting for them. He starts on their bodies and uses his oils. His fingers press deep and then start to slide under the towel. The girl wakes up to the idea that she may get more than was originally on offer and lets his fingers explore further. Soon, we are watching a couple of great looking models slowly and seductively sex it up in very well made movies where the slow and sensuous massage leads to full on fuck scenes. Sometimes the masseur is a babe too and so we get some horny, slippery, girl on girl action.

The videos are well filmed with good lighting and camera-work, good sound and good settings. Some of them take place in the sauna after the massage, which lives out a whole new fantasy. The guys are hung and the girls are varied and hot, European and generally aged in their 20s or early 30s. You find the movies from the home page as you land (and from then on look for the site name on each viewing page and click that to return to the site's own collection, rather than the network collection, which you find via the top menu).

Each movie on Relaxxxed was shown with four options to stream or download in Mp4. This is fine as long as you're okay with that format. The smallest one will be good for smaller phones, the mid-range ones were fine for quality and the top dog was the 1080p HD, which looked and sounded great. No hassles there. You can stream, and here you get pointers through the scene so you can jump ahead to the pussy licking, the blow job, the various positions and the cum shots. I had no hassles viewing here and found the set-up really user friendly.

Click back to the collection (remember, use the site name in the small box by the upload date and the rates) and head to the photo sets. Here you get good numbers per set and good quality too. You can use a filmstrip slider to browse the sets or click on the 'View All' link and find thumbnail pages. Images open up to good sizes, over 1,280 x 960 when downloaded and there are easy navigation tools and zip files for full sets. Again, the quality is great and I had no hassles viewing images, or collecting them. A model index with all the guys and girls lets you browse in another way and the models here are listed with, good sample shots, some stats and details and links to their videos. Again, it's easy to get from one hot scene to a gallery to a model and back - as long as you stay with the site-name link.

The top menu, you see, is your way into the rest of the network and that is made up for 42 sites under the PornDoe banner. You have masses of European content here with German sites like Deutschland Report, Italian sites like Casting Alla Italiana, Spanish babes in Carne Del Mercado, amateurs and swingers, girls from Latvia and the Czech Republic, Hungary and, well, all, over Europe. You can browse site by site or use the main menu to find upwards of 1,800 movies and then galleries, and a network-wide model index of hundreds of hot Euro girls and guys.
Quality
You can relax when it comes to quality concerns, as there are none. The videos are very well made, the pics are perfect, the viewing is up to 1080p HD, with mobile formats also being good quality for smaller screens, and the site is pretty easy to use. There is good info, interactive options for members and no technical hassles at all.
Content
This one site contained 127 exclusive massage and sauna sex scenes shown with four Mp4 streams and downloads, they ran for 20 or so minutes each and updates are coming in. There were a similar number of galleries with around 80 + pics per set and zip files. The content is all about sex in the sauna or massage room and looks great.
Pros
You have access to 42 sites for a very good price and discounts can be found on the monthly and longer-term sign ups. The site looks good and is interactive, you can rate and comment and there is good information about scenes and girls and updates. The models are also very hot and there's great variety from your network.
Cons
Some scenes in some sites don't have subtitles on the dialogue and they are not in English. A pre-checked cross sale on the join up page could catch some people out.
Pricing & Bonus
You have a trial option here but it may be limited and it recurs at a higher price than the norm. The monthly one discounted if you sign up through us and gets you access to a total of 42 sites in the form of the PornDoe Premium network. The yearly join offers even better value for money. Beware of pre-checked cross sales on the join page though.
Conclusion
There are massage sex sites and then there's Relaxxxed - massage and sauna sex with sizzling hot Euro babes and boys. Great quality movies, and pics, hot models, easy enough to use, with 42 other European sites included and for some good discount prices. You really can do as Frankie says here and relax, go to it, when you want to, do it... Cum!